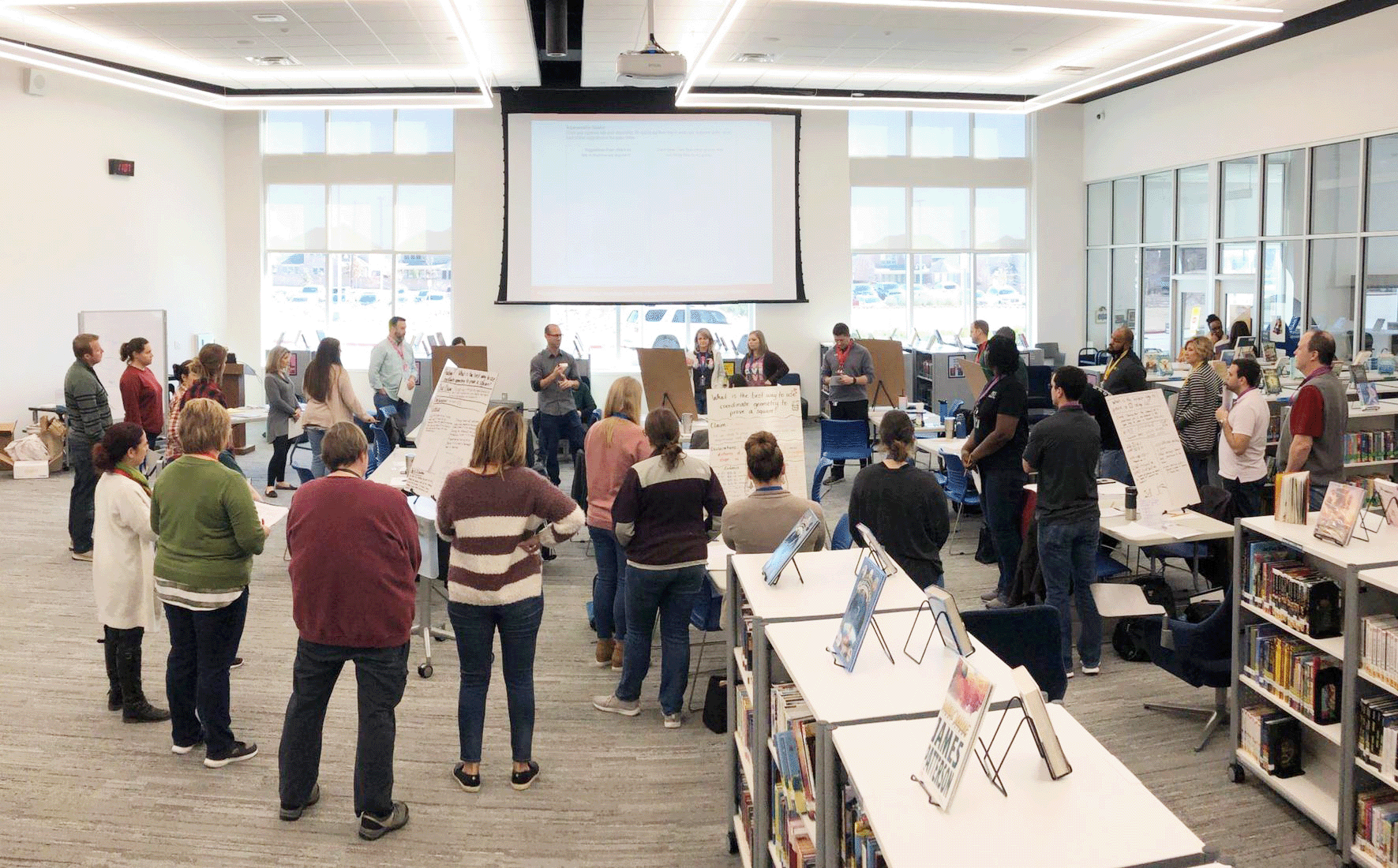 Professional Learning Events for Districts and Schools
We can come to your district or school and facilitate a workshop about our instructional materials and the Argument-Driven Inquiry way of teaching for science, engineering, or mathematics teachers.
Our workshops and on-going support for teachers
Our professional learning specialists will guide the teachers through a series of activities that will help them see how their day-to-day decisions and their interactions with students can enrich or cut short student learning. These experiences help reshape views about how people learn and assumptions about what students can achieve inside the classroom. We offer four different types of district-based professional learning experiences for teachers.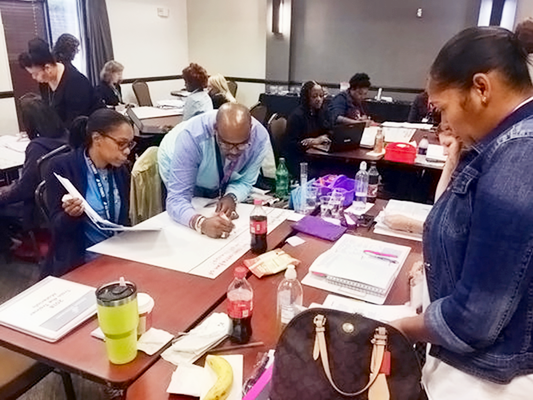 Introductory Workshops
These workshops are designed to provide teachers with a foundational understanding of our instructional materials and the ADI way of teaching. Our workshops range in length from 6 hours to 18 hours. We provide content and grade-level specific instructional materials for the teachers and model how to use them during these workshops. We also examine student thinking, address potential problems of practice, and discuss ways to make teaching and learning more equitable.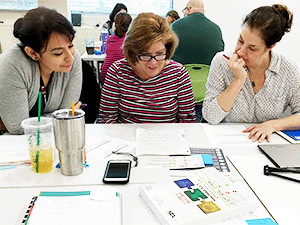 Next Steps Workshops
Our Next Steps workshops are designed to help educators learn new teaching practices that will help them get the most out of the Argument-Driven instructional model. Teachers will have opportunities to examine student work, learn how to facilitate productive discussions, and practice teaching the different stages of an ADI lab.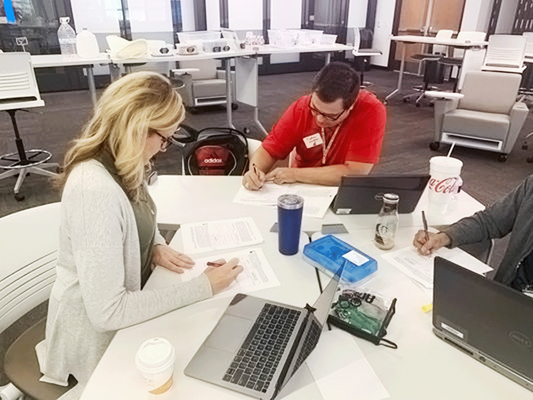 Curriculum Refinement Workshops
The workshops are designed to give teachers an opportunity to revise the formal curriculum for a course or grade that they teach so they can integrate ADI investigations or design challenges into it. These workshops range in length from 6 hours to 18 hours. We guide teachers through the process of creating a curriculum map in order to make sure that student learning experiences are coherent, meaningful, and aligned with state standards. We also help them create informative three-dimensional assessments that make student thinking visible.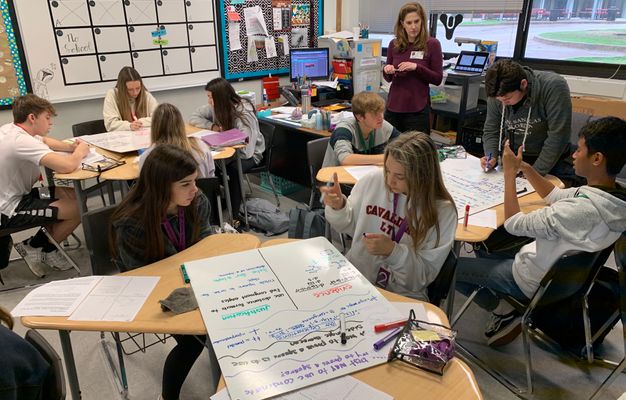 Ongoing Support
Districts or schools that are looking to support teachers as they use ADI during the school year can have one of our professional learning specialists provide in-person site-based coaching or virtual on-demand coaching. The site-based coaching includes six different in-person visits during the academic year. The on-demand coaching is done virtually through Zoom meetings. We also offer an ADI Professional Learning Community (PLC) program, which provides everything that a group of teachers needs to hold a series of PLC meetings over the school year at their own school about the use of ADI.

Want to learn more about what we offer?
Request a copy of our professional learning catalog for more information about our district or school-hosted workshops and on-going support for teachers.

Ready to bring us out to your district or school?
Set up a meeting with one of our program specialists to discuss options for helping teachers in your district or school learn about Argument-Driven Inquiry.