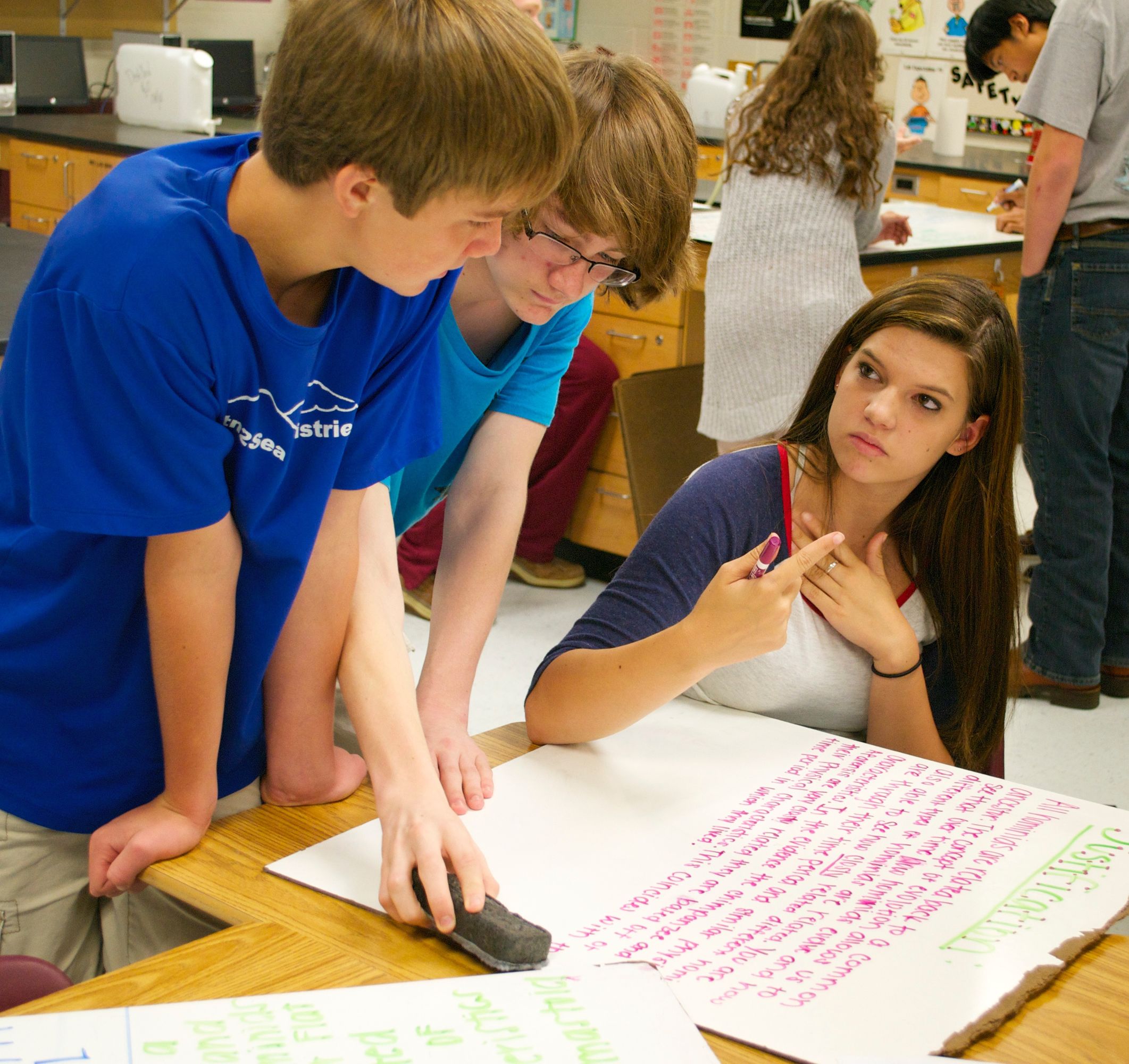 Our Story
How we got started, what we have done, and what we are planning to do next.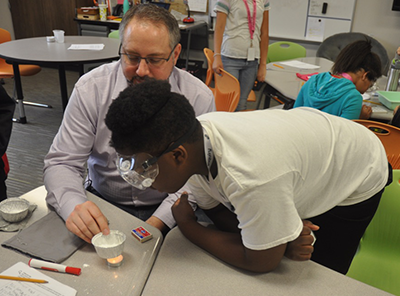 An idea for new way of teaching
The idea for the ADI instructional model that we use to create all our instructional materials for math and science started out in a classroom in Phoenix, Arizona. Victor Sampson decided to create a new way of teaching because the way people taught science at that time was too prescriptive, misrepresented how scientists do science, and did not give enough students a chance to learn how to figure things out. He then started using this brand-new approach in his own classroom and saw how it can completely transform what teaching and learning looks like.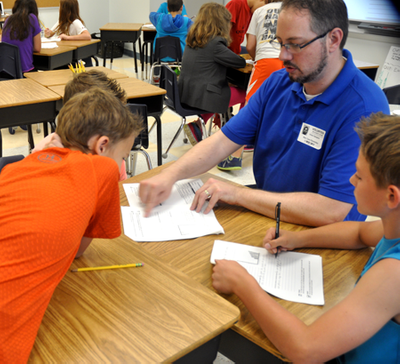 The first research project on Argument-Driven Inquiry
Victor Sampson and a group of researchers at Florida State University received a grant from the Institute of Education Sciences in 2008 to develop, test, and refine the Argument-Driven Inquiry (ADI) instructional model. Since that time, over 30 articles describing studies on ADI have been published in peer-reviewed research journals. These studies have been conducted by many different researchers, in many different countries, in multiple grade levels, and in several different content areas and they all reach the same conclusion - ADI is a great way to teach.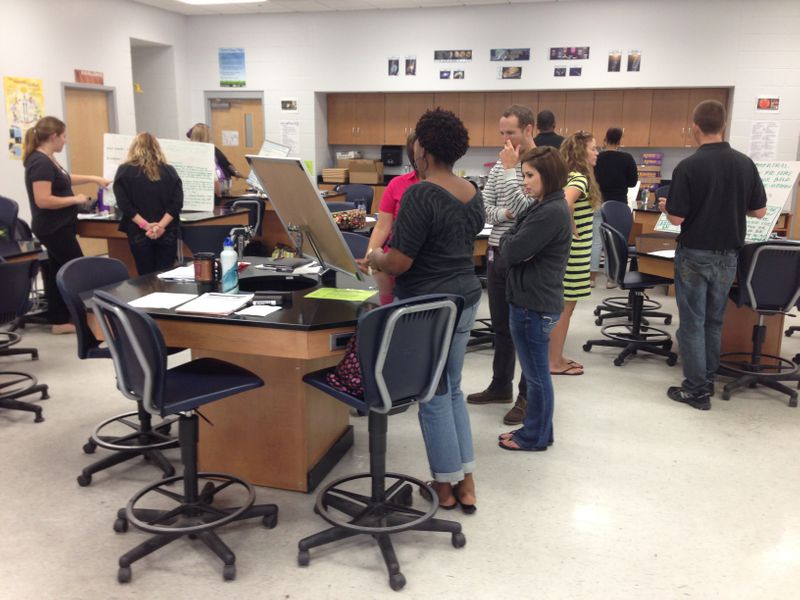 Professional learning experiences for teachers
We received numerous calls and emails from teachers and instructional coaches from all over the United States looking to learn more about ADI. The first workshop for teachers on Argument-Driven Inquiry was held at a school district in the panhandle of Florida in 2012. We have now visited over 700 different school districts to facilitate a workshop for teachers. We have also worked with over 15,000 teachers during this time. The teachers who have attended our events all agree - our workshops are fantastic.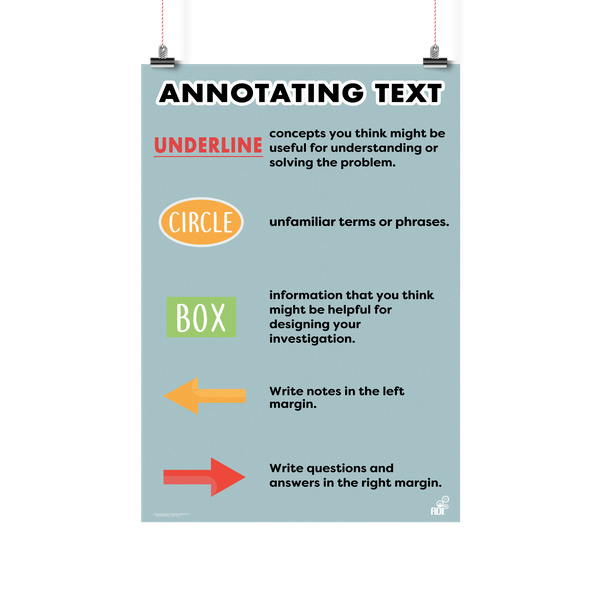 Founding of our company
Krista Sampson founded our company in 2015 in response to school districts' demands for more professional learning about ADI and to make the classroom resources that teachers need. One of the first things that Krista Sampson did after founding our company was to create the ADI store. The ADI store includes tools that teachers can use to help facilitate productive interactions between students. We continue to design and add innovative new products each year because we listen to teachers and create our products based on what they tell us. We now have kits for data collection that go with most of our investigations, whiteboards, and easels for students to use, and packs of materials for teachers who are new to ADI.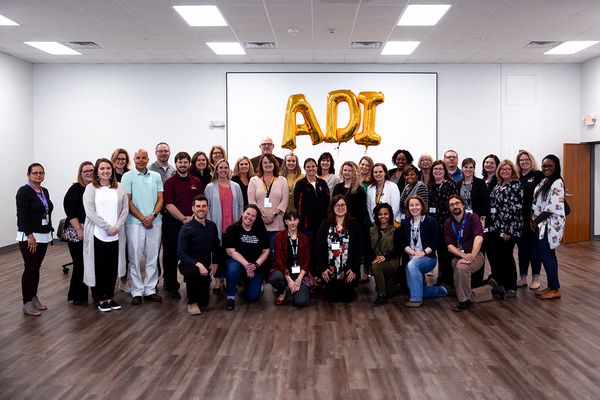 Helping even more educators learn about ADI
Krista Sampson decided to create and start offering ADI Facilitator Institutes next. These institutes enable educators from all over the world to become certified ADI workshop facilitators for their districts and schools. Our first institute was held in Austin, Texas and was attended by 26 educators. We have certified over 1500 educators to facilitate our workshops for their fellow educators.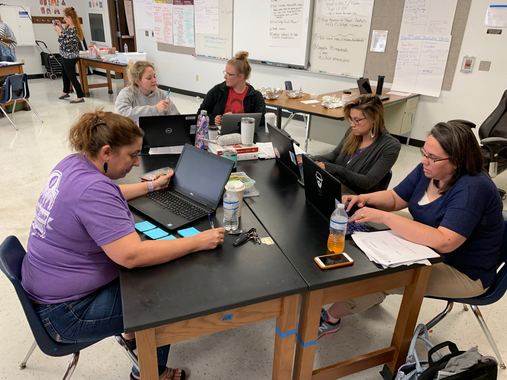 Instructional Materials for Math and Engineering
Victor Sampson began modifying the ADI instructional model so it can also be used to teach mathematics and engineering in 2015. He carried out this project while he was a professor at the University of Texas (UT). During this three-year project, he collaborated with researchers at UT and classroom teachers from Round Rock Independent School District. We started creating instructional materials for mathematics and engineering and started offering workshops about this new way of teaching for teachers when the research project finished in 2018.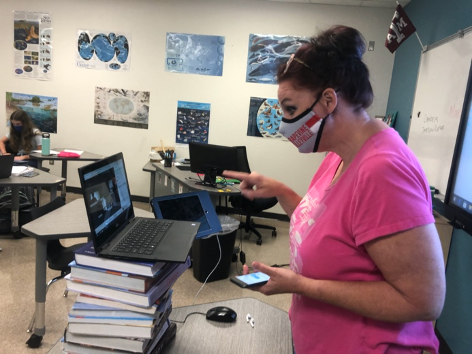 Making the move online
The COVID-19 pandemic changed everything in education. Our innovative, talented, and hardworking team was able to quickly create some high-quality resources and tools to help both teachers and students during this challenging time. We started off by offering free online workshops about remote teaching to help teachers adapt to a new way of teaching in early 2020. Next, we partnered with EduFlow during the pandemic to offer ADI Online so teachers could still have their students complete ADI investigations at a distance. We also created all our online synchronous workshops and asynchronous courses about ADI at this time. These workshops and courses make it easy for any teacher in the world to learn about the ADI way of teaching without needing to travel to an in-person event or having us travel to their district.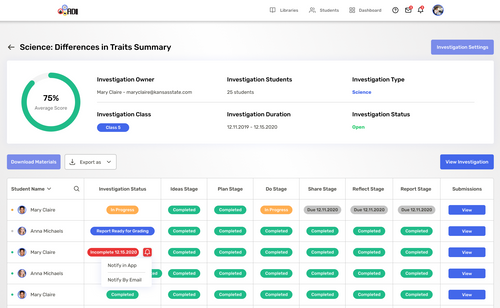 Launch of the ADI Learning Hub
Krista Sampson came up with the idea for the ADI Learning Hub in 2020 after listening to what teachers told us they needed to be able to use ADI remote or in-person. Teachers can now create classes in the ADI Learning Hub and then pick an investigation from a library of options for math and science and then assign it to their students. Students can work with their peers to complete an assigned investigation and use the tools built into the app to share, support, critique, and refine ideas. Teachers can also monitor student progress during each investigation, view submissions, support ongoing changes in student thinking, and switch between remote and in-person instruction as needed.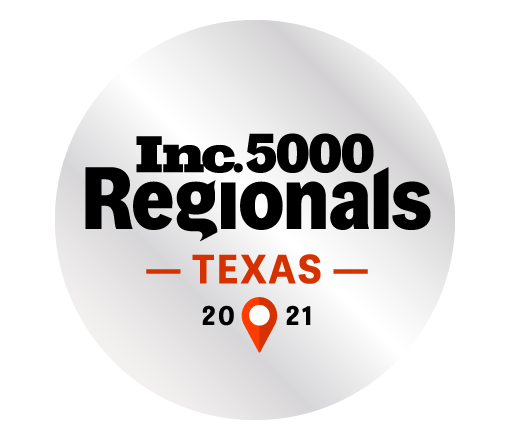 Next steps
We are growing fast. In fact, we were recently included as #72 overall (and #2 in education) on the Inc. 2021 Regional List of the 5000 fastest-growing private companies in Texas. We were also honored at the 2020 Greater Austin Business Awards as an A-List nominee. Despite our rapid growth, we will always be teachers first and foremost. We plan to continue to create innovative instructional materials and add them to the ADI Learning Hub so teachers everywhere can use our investigations. We will also continue to create classroom resources and facilitate meaningful and transformative professional learning experiences for teachers. Our goal is to do everything that we can to help make teaching and learning meaningful, rigorous, and equitable for all.