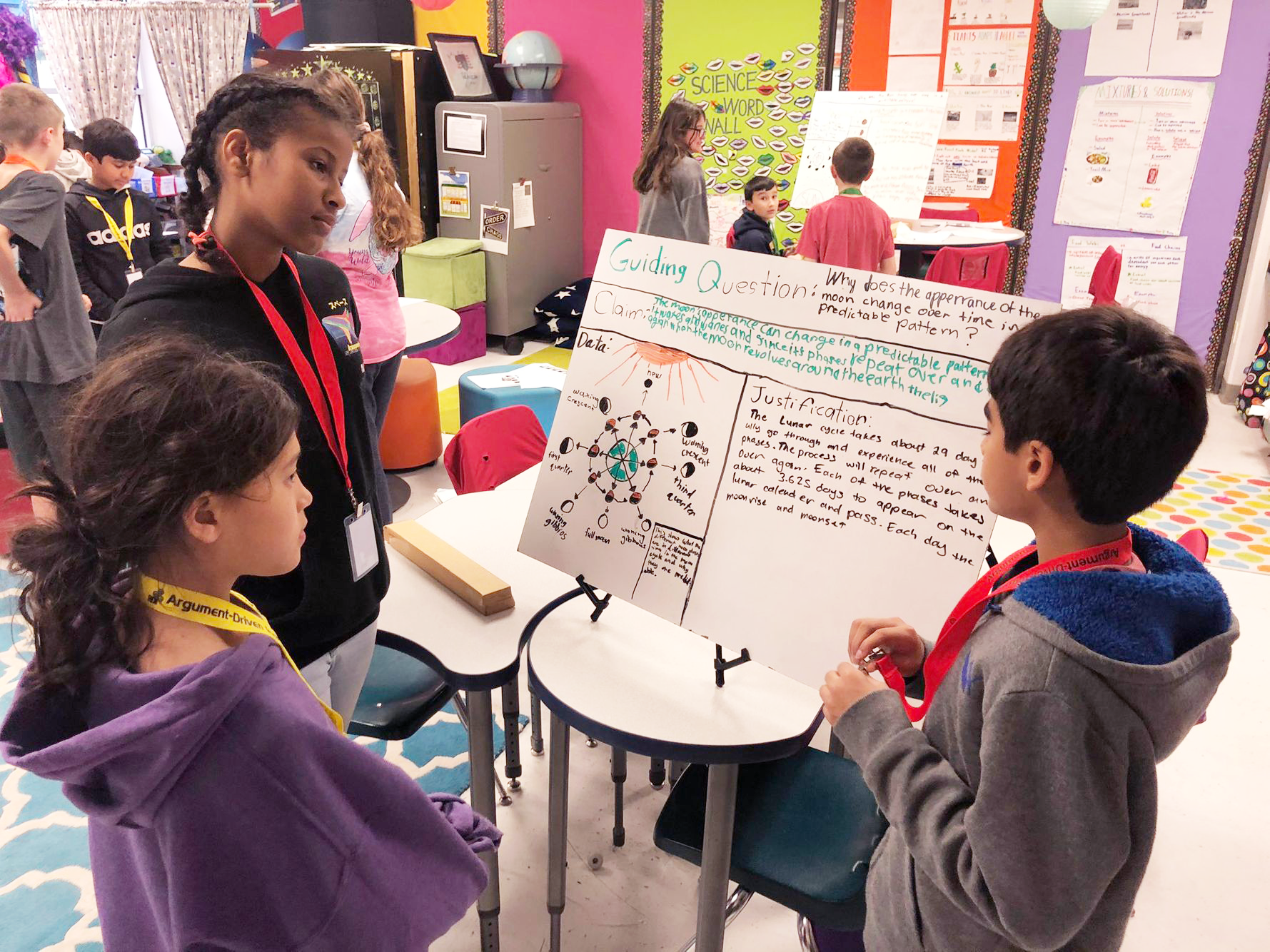 Careers
We think that science, mathematics, and engineering education should be meaningful, rigorous, and equitable for all. Come help us make it happen.
Our company
We create instructional materials, classroom resources, and professional learning experiences for teachers who teach science, engineering, and mathematics in grades 3-12. We also provide a browser-based application for teachers that can be used for both in-person and remote instruction. Instead of providing students with a set of videos to watch, practice problems to complete, or a suite of educational games to play, our application gives students an opportunity to use the core ideas and practices of science, engineering, and mathematics to explain a phenomenon or design solutions to problems. Students, in other words, have a chance to learn about science, engineering, and mathematics by doing science, engineering, and mathematics.
Our core values
Our work has the power to change lives, but it is not easy. The best solutions to the challenges that we face in education and in business are not simple. All of us here at Argument-Driven Inquiry share a set of core values that help us make decisions about what to do next.
01 | We figure things out
We do things that have never done before, and we create things that are different from what everyone else is doing. That means we don't have a roadmap or set of directions to follow. That also means that we can't stop or give up when we don't know how to do something yet.
02 | We make things better
We believe in our mission and we believe in each other. We see the world as it could be, set ambitious goals, and work towards them. We are not afraid to design completely new solutions to existing problems and are always working to improve what we are doing at the moment.
03 | We strive for equity
We believe that a team that is made up of a diverse group of people with different backgrounds and life experiences is more innovative and is better at solving problems. We always do what we can to be inclusive and give everyone a fair opportunity to contribute, lead, and grow.
04 | We take ownership
When you are working on the cutting edge, missteps will happen. Sometimes an idea does not turn out as we hoped. Other times, what we do takes longer than expected. We do not blame others when this happens. Instead, we take responsibility and then do our best to fix it.
05 | We make things happen
It is easy to wait and see. It is easy to allow someone else to step up and do something to fix a problem or an injustice in the world. We want to be the ones to do the work and we want to be the ones to make a change happen. Will it be easy? Nope. Will be worth it? Absolutely.
ADI is looking for instructional designers to develop math, science, engineering, and integrated STEM instructional materials using the ADI instructional model. Our unique instructional approach provides students with opportunities to learn disciplinary core ideas in math and science through investigations engaging students in authentic STEM practices. Instructional designers working with ADI develop standards-aligned investigations for grades 3-12 that can be taught using in-person, remote, and hybrid instructional approaches. This is a remote, contract position.
more