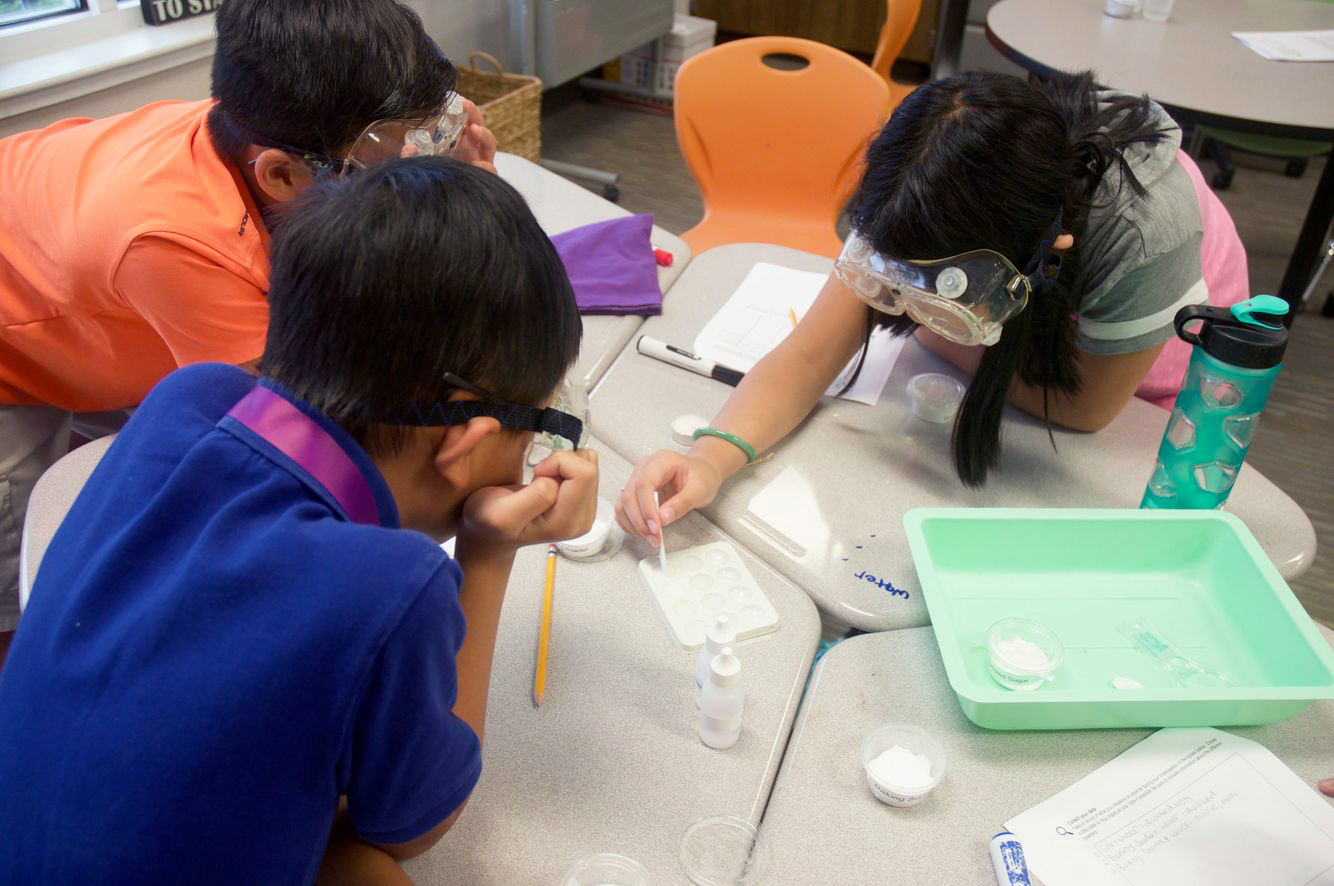 Webinars
Join us online to learn more about the teaching and learning of science, mathematics, and engineering. Can't make it to the live webinar? Just register for the webinar you want to watch and we will send you a recording of it.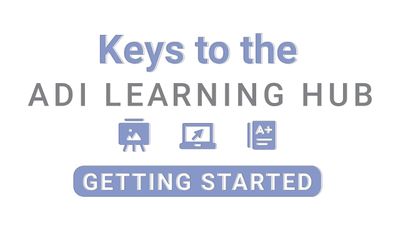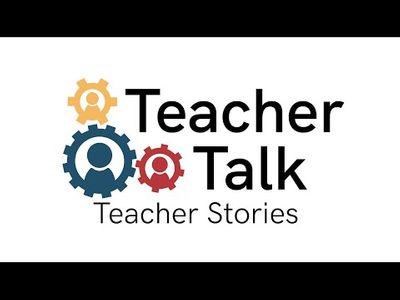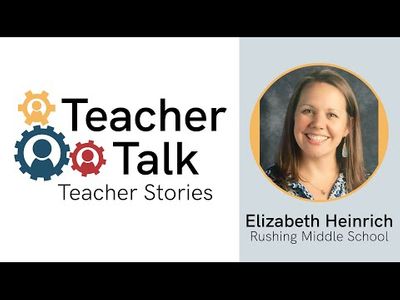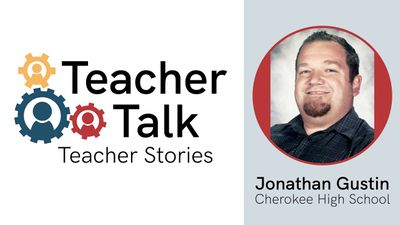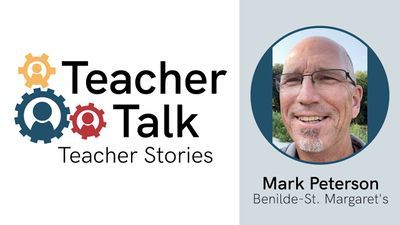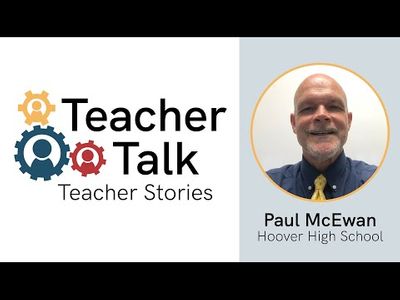 Overviews and Introductions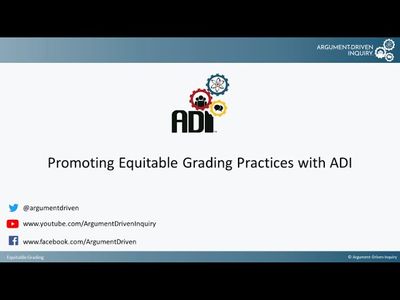 Promoting Equitable Grading Practices with ADI
We've launched a new Learning Hub dashboard to promote equitable grading practices. Follow as we have a conversation about equitable grading. Find out about our upcoming webinars and view our library of previous conversations. https://www.argumentdriveninquiry.com/webinars ADI Website: https://www.argumentdriveninquiry.com/ ADI Store: https://shop.argumentdriveninquiry.com/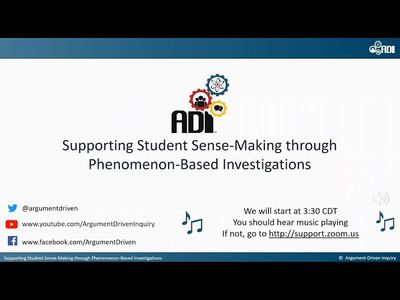 Sense-Making with Phenomenon-Based Investigations
https://www.argumentdriveninquiry.com/ https://www.argumentdriveninquiry.com/learning-hub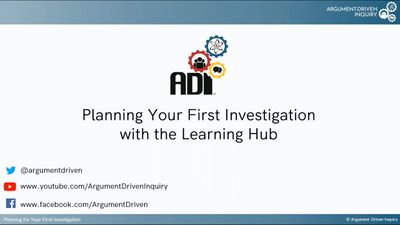 Planning Your First Investigation in the Learning Hub
Join the ADI team as we walk through how to plan and configure your first investigation in the Learning Hub. Learn tips and tricks to ensure smooth facilitation of your first investigation.
Webinar - CARES Act
During this webinar, we discuss CARES Act funding for instructional resources, professional learning, and summer STEM camps.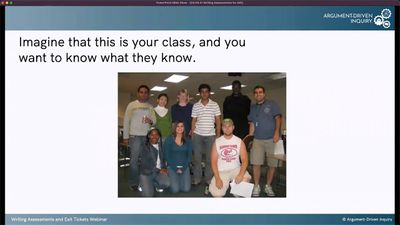 Webinar - ADI Hacks #5 - Writing Assessments and Exit Tickets
In this webinar, we'll talk through some tips and tricks for making the argument board creation and argumentation process go smoothly in a virtual setting.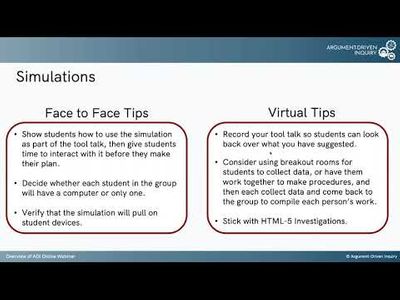 Webinar - ADI Hack #4 - Types of Investigations
In this webinar, we'll discuss tips and tricks for the tool talk, and go through the different kinds of ADI Investigations.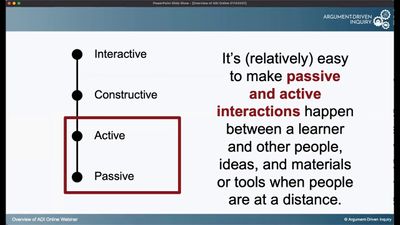 Webinar - Overview of ADI Online
During this webinar, we'll be showing off the ADI Online platform that can be used to increase student engagement in the practices of science in face to face, hybrid, and fully virtual learning environments. The demonstration will be followed by a Q&A Session.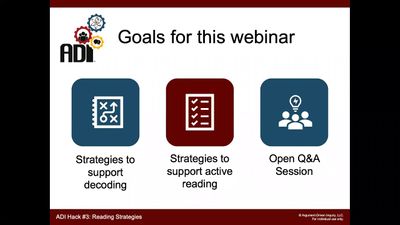 Webinar - ADI Hacks #3 - Reading Strategies
During this webinar we discuss strategies you can use to support students who are learning at a distance as they read in science class.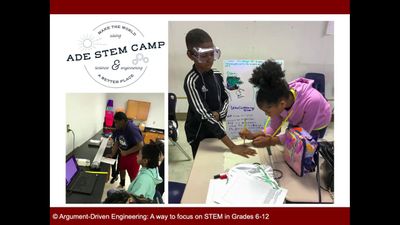 Introduction to Argument-Driven Engineering for Secondary
In this webinar we discuss the Argument-Driven Engineering process including the stages, and a sample investigation.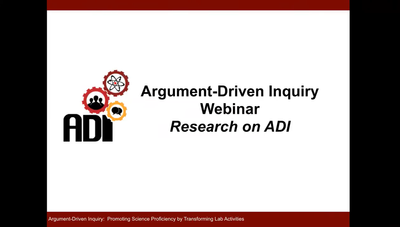 Research on ADI
In this webinar recorded on 10/16, Ashley shows the results in schools and districts where ADI was being used.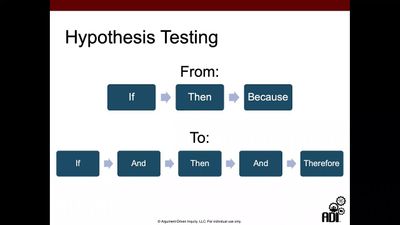 Investigation Proposals
In this webinar we go over the purpose for each type of proposal, how to help students write better proposals, and what to look for when using proposals as a formative assessment.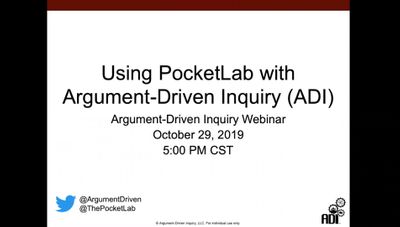 Using PocketLab with ADI
Learn more about integrating Argument-Driven Inquiry (ADI) data collection and analysis with PocketLab. Recorded Oct. 29, 2019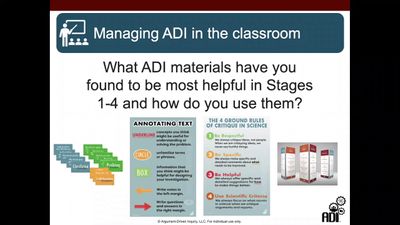 Q and A with an ADI Teacher
In this webinar we interview teacher Paul McEwan about how he uses ADI in his own classroom!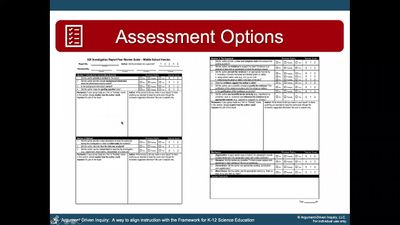 Grading Strategies
In this webinar we discuss grading strategies that you can use to assess students as they go through the eight stages of ADI!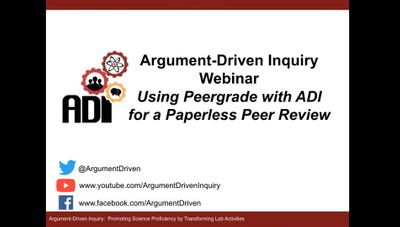 Paperless Peer Review with Peergrade
How to use Peergrade for a paperless Stage 7 (Double-Blind Group Peer Review).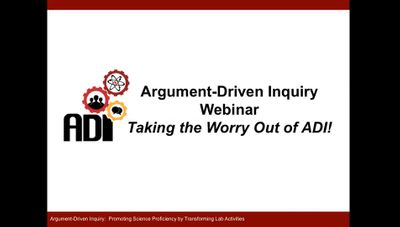 Taking the Worry Out of ADI
In this webinar, we troubleshoot some of common issues teachers encounter when rolling out ADI.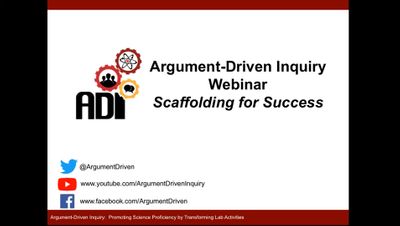 Scaffolding for Success
Improve your ADI investigations by using the right scaffolds at the right time. Several scaffolds are available for free on our website and others are available for purchase on our store.